Donations
"Consider this: whoever sows sparingly will also reap sparingly, and whoever sows bountifully will also reap bountifully. Each must do as already determined, without sadness or compulsion, for God loves a cheerful giver. Moreover, God is able to make every grace abundant for you, so that in all things, always having all you need, you may have an abundance for every good work."

2 Corinthians 9:6-8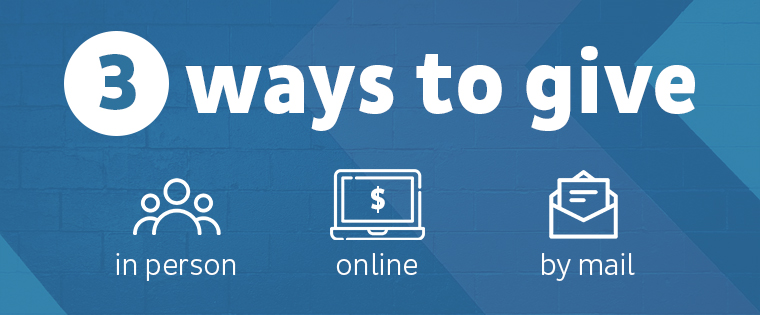 IN PERSON
You may donate during our weekday or Sunday Masses by using your offertory envelopes or the blank envelopes provided in the pews. If you would like to receive your personalized offertory envelopes, please contact us.
BY MAIL
You can mail in your check donations. This option is great for those who are not able to attend Mass in person and are not comfortable using a credit card to donate. Please mail checks to 15801 NW 67th Avenue, Miami Lakes, FL. 33014.
ONLINE
This is the most convenient way of giving. You can donate from the comfort of your home using your credit card or ACH (Bank Account). You can submit a one-time donation or set up recurring donations. You have the option of weekly, biweekly, or monthly giving if you choose to set up recurring donations. With online giving, you will also be able to create a Giving Account and access your year-to-date giving records, modify your recurring gifts, and update your credit card information. This is a fast, safe and secure form of giving.
Did you know? Using a credit or debit card costs our church more in processing fees than giving via a bank account. If you can, please consider using the "ACH" option (Bank Account).