From Our Pastor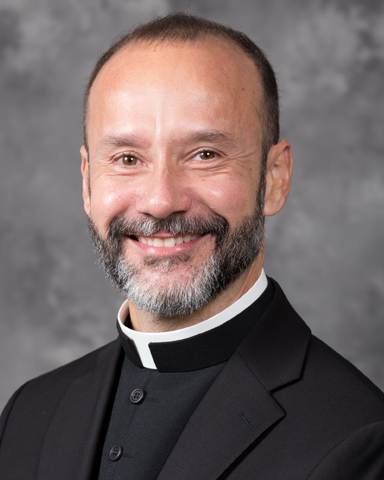 Hello! Welcome to our parish of Our Lady of the Lakes! I am happy that you are visiting our website to learn more about our church.
In our parish, our mission is to share the mission of Christ and the knowledge of our faith to inspire and nurture in the faithful the desire to build a community of love led by the holy spirit.
Located in the beautiful town of Miami Lakes, this is an extremely vibrant community with a variety of ministries and ways to get involved with the Church and put your faith into action.
To stay updated with upcoming parish events and see ways to become involved, please visit and subscribe to our website, follow our YouTube channel "OLLnet", and join our Facebook group, "Our Lady of the Lakes Catholic Church".
If there is any way we can help you in your spiritual journey, please do not hesitate to reach out to our parish staff. I pray that you find spiritual growth and community here at Our Lady of the Lakes.
God Bless you!
Father Flavio Montes
Pastor, Our Lady of the Lakes