From Our Pastor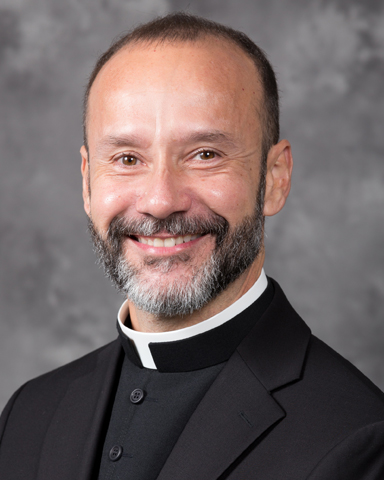 ¡Hola! ¡Bienvenidos a nuestra parroquia de Nuestra Señora de los Lagos! Me alegra que esté visitando nuestro sitio web para obtener más información sobre nuestra iglesia.
En nuestra parroquia, nuestra misión es compartir la misión de Cristo y el conocimiento de nuestra fe para inspirar y nutrir en los fieles el deseo de construir una comunidad de amor dirigida por el espíritu santo.
Ubicada en la hermosa ciudad de Miami Lakes, esta es una comunidad extremadamente vibrante con una variedad de ministerios y formas de involucrarse con la Iglesia y poner su fe en acción.
Para mantenerse actualizado con los próximos eventos parroquiales y ver formas de participar, visite y suscríbase a nuestro sitio web, siga nuestro canal de YouTube "OLLnet" y únase a nuestro grupo de Facebook, "Our Lady of the Lakes Catholic Church ".
Si hay alguna forma en que podamos ayudarlo en su viaje espiritual, no dude en comunicarse con nuestro personal parroquial. Oro para que encuentres crecimiento espiritual y comunidad aquí en Our Lady of the Lakes.
¡Dios te bendiga!
P. Flavio Montes
Parroco, Nuestra Señora de los Lagos