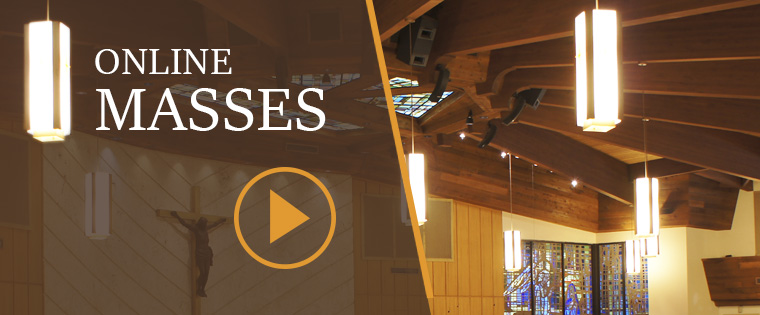 Masses for this weekend will be available to watch on Saturday at 5:00 PM.
Click here
Las misas para este fin de semana estarán disponibles para ver el sábado a las 5PM.
Haga clic aquí
We ask all parishioners to continue your regular financial support to our church by clicking on the "donate" button below or send in your weekly contribution by mail.
We will continue to keep you and your families in our prayers.
Follow us on our social media : Facebook or Youtube.