OLL Forty Seventh Food Festival Sponsors
March 3-6, 2022
We would like to express our appreciation and special thanks to our Grand Sponsors and to the Diamond, Platinum, Gold, and Silver Sponsors of our 47th Annual Spring Festival!
Car Grand Sponsor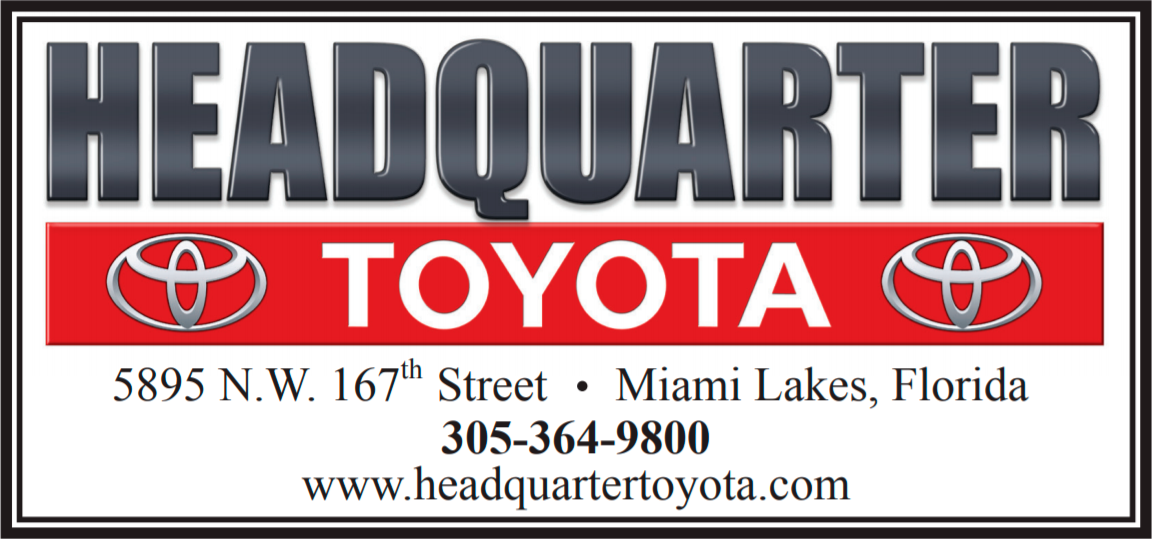 Grand Sponsors




Diamond Sponsors
Platinum Sponsors
ALL PNEUMATIC CO
CATHOLIC CEMETERIES
ARCHDIOCESE OF MIAMI
DEL CASTILLO FAMILY

DORTA & ORTEGA, P.A.
GALENOS MEDICAL CENTER
GUS MACHADO FORD, INC.
BRICKMAN INSURANCE
AND FINANCIAL SERVICES, INC.
THE MAESTRI FAMILY
INFINITY ROOFING & SHEET METAL, INC.
LEON MEDICAL CENTERS
MATHNASIUM
MIAMI LAKES AUTOMALL
ONE HEALTH MEDICAL CENTERS
SUNSHINE GASOLINE
SWARM
THE FLEMING FAMILY
VERA CADILLAC-BUICK-GMC
SERGIO'S RESTAURANT - MIAMI LAKES
ACCURA ELECTRIC
ALL FLORIDA PAPER
R & L SCHUCK CPA'S
DADELIFT PARTS & EQUIPMENT
Gold Sponsors
1First Bank Florida
All Uniform Wear
Allergy and Immunology Care Center
of South Florida
Bradford and Associates PA
Caballero Rivero Cemeteries and
Funeral Homes
Chen Senior Medical Center
DD Medical Group
Delgado Legal, P.A.
Dr. Ladys Cabrera DMD P.A.
Dr. Raul Vila and Family
Enhanced Living Therapy
GEMRT CPA
The Graham Companies
Guy Brickman Insurance
H. Vidal & Associates, Inc.
Inventus Corp
JetStream Federal Credit Union
JP Realty
Karate of America
Main Street Children's Dentistry &
Main Street Orthodontics of Miami Lakes
Marty and Patty Caparros
Mendez and Company P.A. CPA
Miami Dancity Studios
My Gym Miami Lakes
OITVOIP- Orsini Family
Quality Gardeners
Commissioner Rene Garcia
Royal Prestige
Vicky Bakery
Rivera Family
The UPS Store of Miami Lakes
Western & Southern Life
Palmetto Transport
Future Force Personnel
Ocean Bank
Peña Foods
ARAMARK
Silver Sponsors
Affordable Auto Glass
Alex Penelas P.A.
Sanchez Family
APC Engineering Enterprises Inc
Appraisal Associates of Dade, Inc.
Barlop Business Systems
Belen Jesuit Preparatory School
Bello Dental Center
Bujan and Marichal Law Group PLLC
Catholic Hospice
Christopher Columbus High School
Computer Management Solutions
Costa Realtors
Elias Law Firm
Hombres de Emaus
De La Hoz & Associates CPA P.A.
Express Auto Air Corp.
Gastesi, Lopez and Mestre, PLLC
HJ Miami Photo
Miami Lakes Athletic Club
Health Services of Miami
Hemisphere Title Company
Amneris Hernandez, P.A. Lokation Realty
Kairos Roofing
Knights of Columbus Council #4772
Liza E. Mendez Realtor
Councilman Luis E. Collazo

Manny Reus Architect
Mayor's Cafe
Men's Emmaus
Miami Lakes Eye Care
MotorBreeze
Oak Springs Dentistry
Pablo and Sabrina Palacio
Monsignor Edward Pace High School
Pediatric Associates
Petra Arnedo and Family
Qualified Title
Mr. and Mrs. Richard A. Yanez and Family
RTV Emmaus
Sanfer Sports Cars
St. Thomas Aquinas High School
TD Bank
Thomas Ledwidge State Farm
Vigilante Family
Our Lady of the Lakes Women's Club
Zayas Men's Shop and Tuxedos
BJ's Wholesale Club
Quirch Foods
Beverly Hills Cafe
Trattoria Pampered Chef
La Traila BBQ
Casavana Cuban Cuisine

Bronze Sponsors
Caproni & Perez PA
Christina Arias and Family
Reus Family
Little Havana Activities & Nutrition Centers of Dade County, Inc.
RGA Jiu Jitsu
Cabrera Family
Conchita Foods Inc.
El Novillo Restaurant- Miami Lakes
Felix Martinez DJ
Flours Baking Co. of America
Sedano's Supermarkets
Sun City Produce
Yummy Foods