Spring Food Festival Sponsors
May 14-16, 2021
We would like to express our appreciation and special thanks to our Grand Sponsors and to the Diamond, Platinum, Gold, and Silver Sponsors of our Spring Food Festival!
Car Grand Sponsor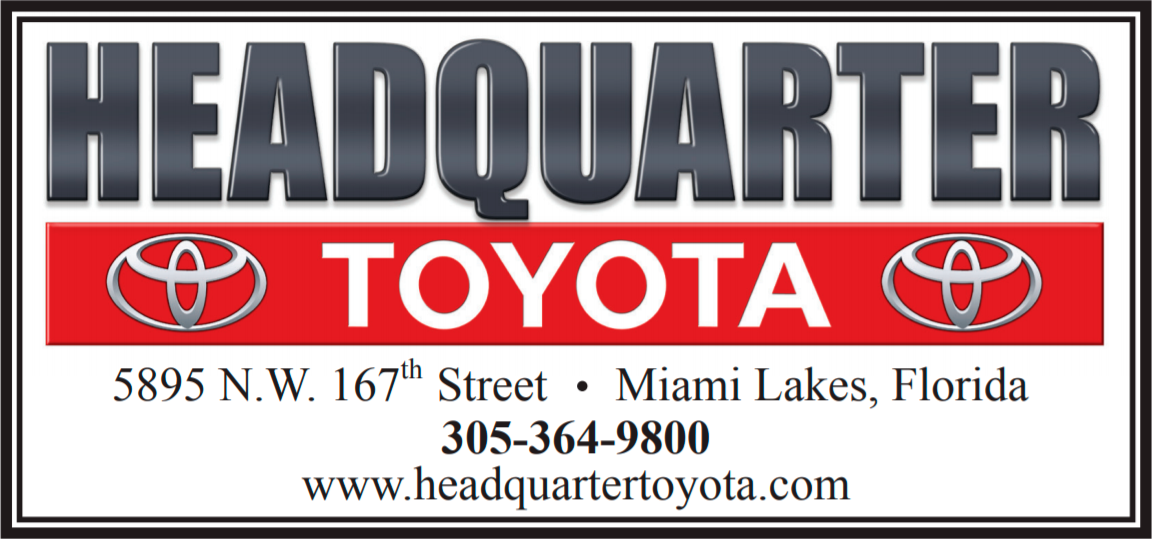 Grand Sponsors


Diamond Sponsors
Platinum Sponsors
Gold Sponsors
1First Bank Florida
All Uniform Wear
Allergy and Immunology Care Center of South Florida
Alonso & Son G.C., Inc.
BJ's Wholesale
Bradford & Associates, P.A.
Brady Fire Equipment, Inc.
Brickman Insurance & Financial Services
Catholic Cemeteries, Archdiocese of Miami
Commissioner Rene Garcia
Dade Lift Parts & Equipment, Inc.
Dade Truss - Jurado Family
Galenos Medical Center
GEMRT-Public Accountants
Gus Machado Ford
JP Realty, Inc.
Lakes Dental
SeaBoard Marine
Simply Healthcare Plans, Inc.
Sunshine Gasoline Distributors, Inc.
SYNOVUS
The Dominguez Family
The Graham Companies
The Maestri Family
The Vila Family
Silver Sponsors
Affordable Auto Glass
Annette Sanchez Law, P.A.
Appraisal Associates of Dade, Inc.
Barlop Business Systems
Bello Dental Center
Caproni & Perez P.A.
Casavana Cuban Cuisine – Miami Lakes
Catholic Hospice
Congressman Mario Diaz-Balart
Costa & Associates Attorneys at Law
Costa Realtors
Councilman Luis Collazo
Dieguez & Associates, PLLC.
ELT Coaching
Express Auto Air Corp.
Future Force Personnel
Gastesi, Lopez & Mestre PLLC
HJ Miami Photo
HS Medical Services
Intercontinental Marble Corp.
Kelley, Kronenberg, P.A.
Knights of Columbus Council #4772
Leon Medical Centers
Liza Mendez Realtor
Men's Emmaus
Miami Lakes Auto Mall

Miami Lakes Eye Care Center
MotorBreeze
Mr. & Mrs. Richard A. Yanez & Family
Oak Springs Dentistry
OLL Women's Club
Pablo & Sabrina Palacio
Peña Foods
Perla Tabares-Hantman
Qualified Title Services, LLC.
Quality Gardeners
Radio Maria USA - 91.9 FM
Sanfer Sports Cars
Shula's Athletic Club
Sir Speedy Printing – Miami Lakes
SWARM
The Arnedo Family
The Buzzella Family
The Elias Law Firm, PLLC.
The Fernandez-Guzman Family
The Penelas Family
The Reus Family
The Sanchez Family
Victoria Alvarez
Westland Insurance Agency
Women's EMMAUS
Zayas Men's Shop & Tuxedos